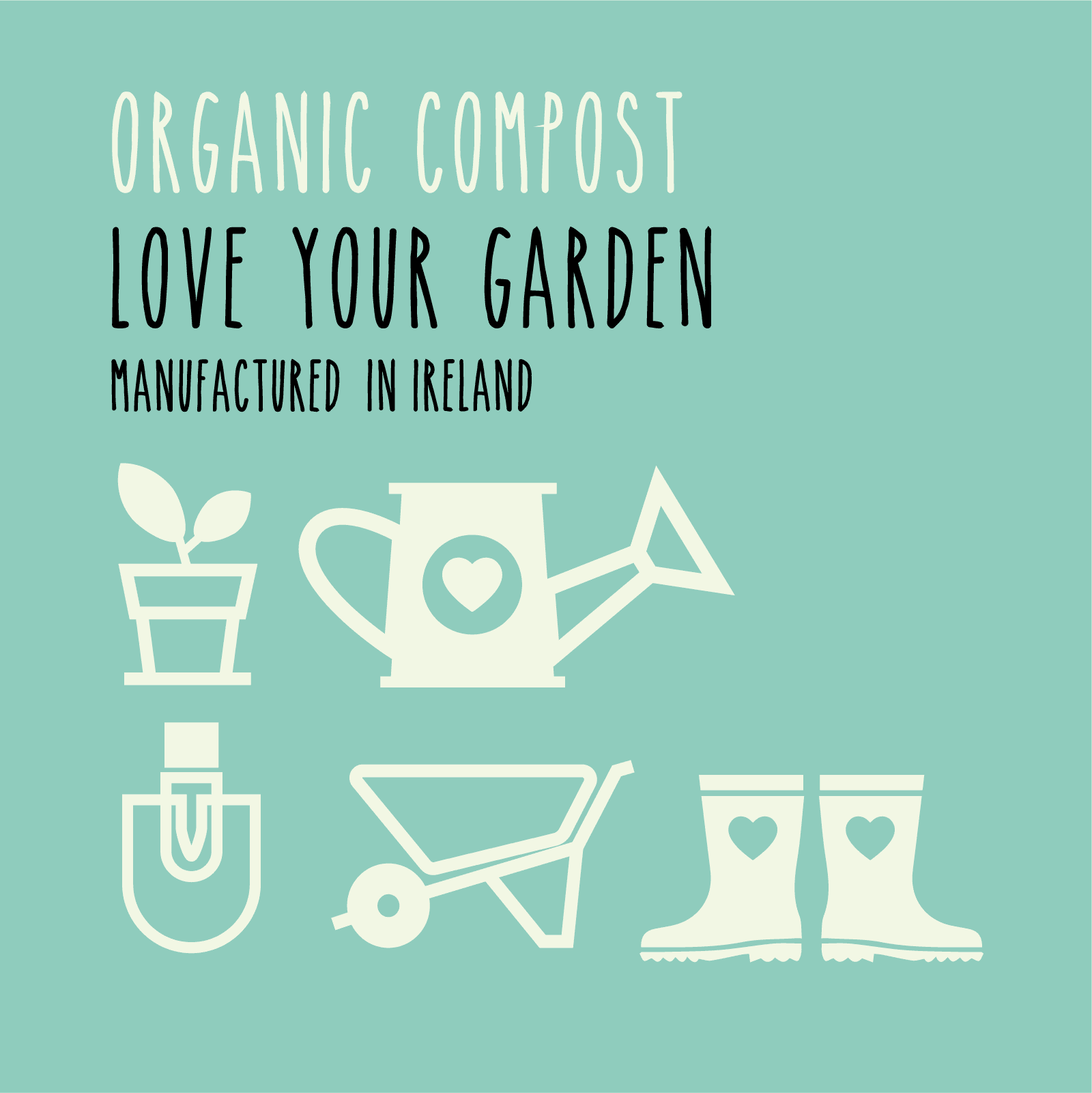 ORGANIC COMPOST MADE IN IRELAND. Love your garden
LETS START DIGGING – GIVING YOUR PLANTS AND GARDENS ONLY THE BEST NUTRIENTS THAT GIVE YOU BEST RESULTS!
LARKFIELD OFFER 3 TYPES OF ORGANIC COMPOST – COW – WOOL & MUSHROOM PELLETS
Compost Pellets are an organic fertiliser which ensures healthy soil and plants. When spread on the surface and activated by moisture, the pellets will break down slowly releasing macro and micronutrients and the microorganisms will find their own level in the soil. Providing your plants with fertiliser is essential for plant health and growth, compost pellets not only provide all the micro and macro nutrients your plants need but also have organic matter which helps to improve soil quality for long term use. Compost pellets are steam and heat sterilised to ensure that no germs or unwanted weed seeds will invade your garden. Pellets have high water retention abilities up to 3X their own weight. With the heat sterilisation there is little to no odour from the pellets ensuring a very consumer friendly experience. Soil benefits include improvement of soil structure and fertility, airy soil structure to allow plants to root more deeply, balanced and healthy soil life, high levels of NPK, rich addition of many other elements such as magnesium, calcium, and many other trace elements.